The long awaited post by many.
NOTE: WebCup was a joke, organised by non-technical people, and were neither in the field of web design. 24 hours which I would say, a waste of time due to a projector, where leading sponsors won the event. Nevertheless, I consider it another great experience, worked with an awesome team, comprising of great people!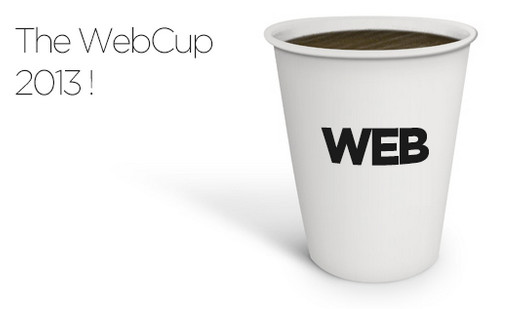 To begin with, 'WebCup' is a 24-hour non-stop Web Development Competition initiated by 'WebCup Ile de La Réunion'. Being a first in Mauritius island, the whole event was organised by CCIFM (Chamber of Commerce and Industry France Maurice), MITIA (Mauritius IT Industry Association), OTAM (Outsourcing & Telecommunications Association of Mauritius) and the top most sponsor was Orange Mauritius as usual and other petty sponsors.
Born in December 2009 in Saint Pierre (Reunion Island), the WebCup Association (non-profit, Act of 1901) aims to promote internet players around an event, a fun annual competition teaching: The WebCup. Specifically, participants individually or in teams (amateur, students or professionals) must within 24 hours non-stop make and develop a website internet on a subject kept secret and revealed the top start of the competition.
Participants realize the site the way they wish, as from a technical point of view graphic. After 24 hours, a jury composed of professionals meets to deliberate and nominate a winner. Several prizes are awarded based on various criteria: graphic design, ergonomics, etc. The WebCup allows, through its annual competition to known to the general public, but also to businesses, all participants who wish to enhance their work.
The event took place in the Conference Room of Cyber Tower 1(BPML), Ebene. Officially starting at 12:00 AM Saturday 18th to 1:00 PM Sunday 19th of May (Excluding the 4 hour equipment setup, 9 AM to 11 AM).
So, this year, I participated in this event with some fellow friends, namely, Sun, Mozammil Khodabacchas, Yusuf Satar and myself, representing the Paperboat Team.
Much preparations were done prior to the event, custom entry videos, skills refinement, adjusting my Photoshop plugins, backup plans but those backup plans were to no use in the end.
The Paperboat team
Mozammil and Yusuf were the one on the back-end. We actually used Drupal since it's another ground-breaking CMS next to WordPress.
Sun & myself were the front-end guys, wire-framing and building the theme from scratch ready for themeing on the back-end.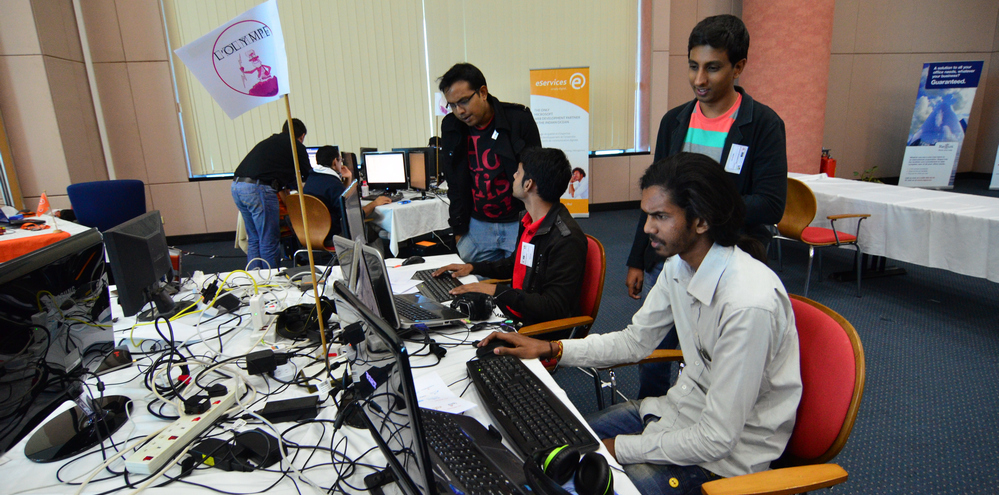 Another thing, we had to bring our own equipment systems from home/work but on the other hand, food and other stuffs(water & coffee) were provided to us (Though, we had to pay for it :s)
Okay, enough of these introductory things, let's get to the main agenda.
The theme given to us this year was weird compared to the previous year. We had no idea where to start, what to include at the beginning. Later, after pondering about the topic extensively, we finally managed what would we use as back-end and what should include on the main website.
Dans des mondes parallèles , les civilisations ont évolué différemment, et Internet a été inventé à différents moments de l'histoire.
Vous devez créer un portail touristique sur l'époque que vous allez choisir.
L'epoque = L'olympe
Timeline of work
Once the theme of the event was announced to us, we were given our lunch with some good 'menu' — pizza and other snacks and the same time to ponder about the topic. Took us a while to figure what should we actually do.
Meanwhile, we had some friend who came to meet us. Rikesh and Keshav who clicked some pictures.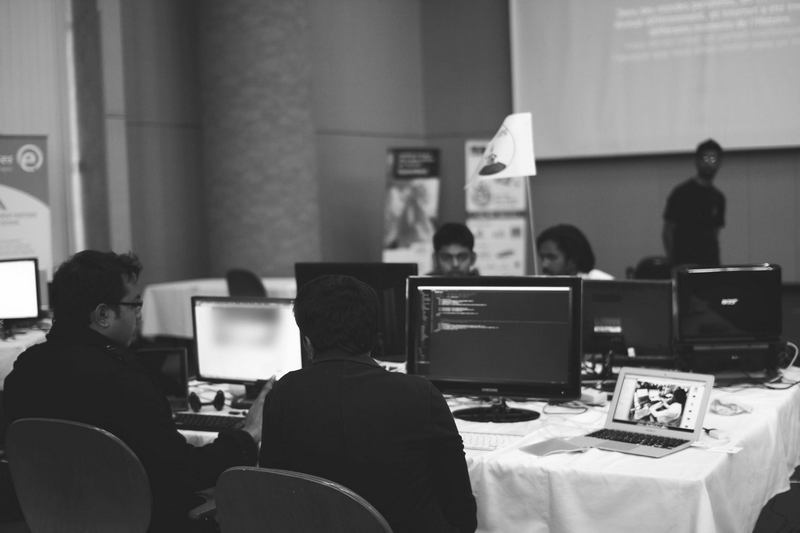 We started drafting the site early about 1 PM in the afternoon, just after the lunch. Working simultaneously on the front-end things, the icons, colour combination, the post format, the index, footer, gallery and the map.
This was really a non-stop work till we had dinner at 7.30 PM where we had the pizza coming ! (For dinner, there was 'Fried Noodles', 'Fried Rice' and drinks + coffee just incase)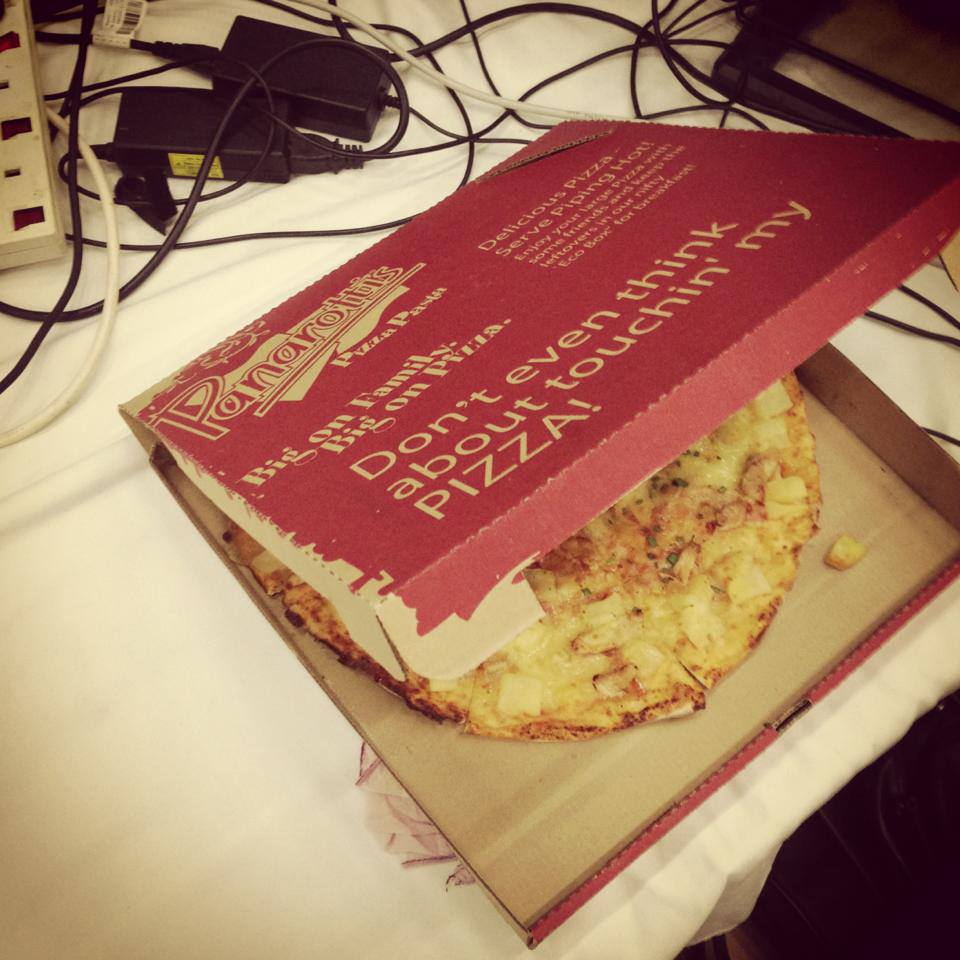 Sun at work, with his black coffee which remained there till the event was over 😛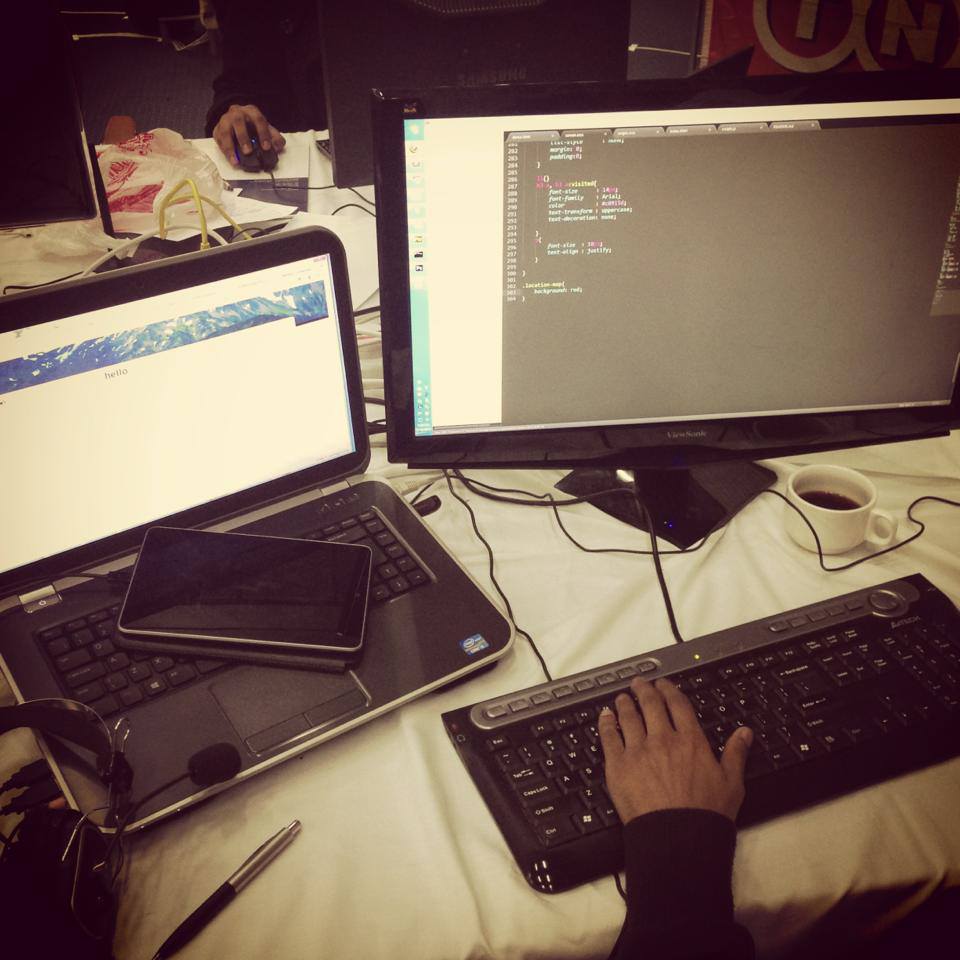 Moz javascripting 😀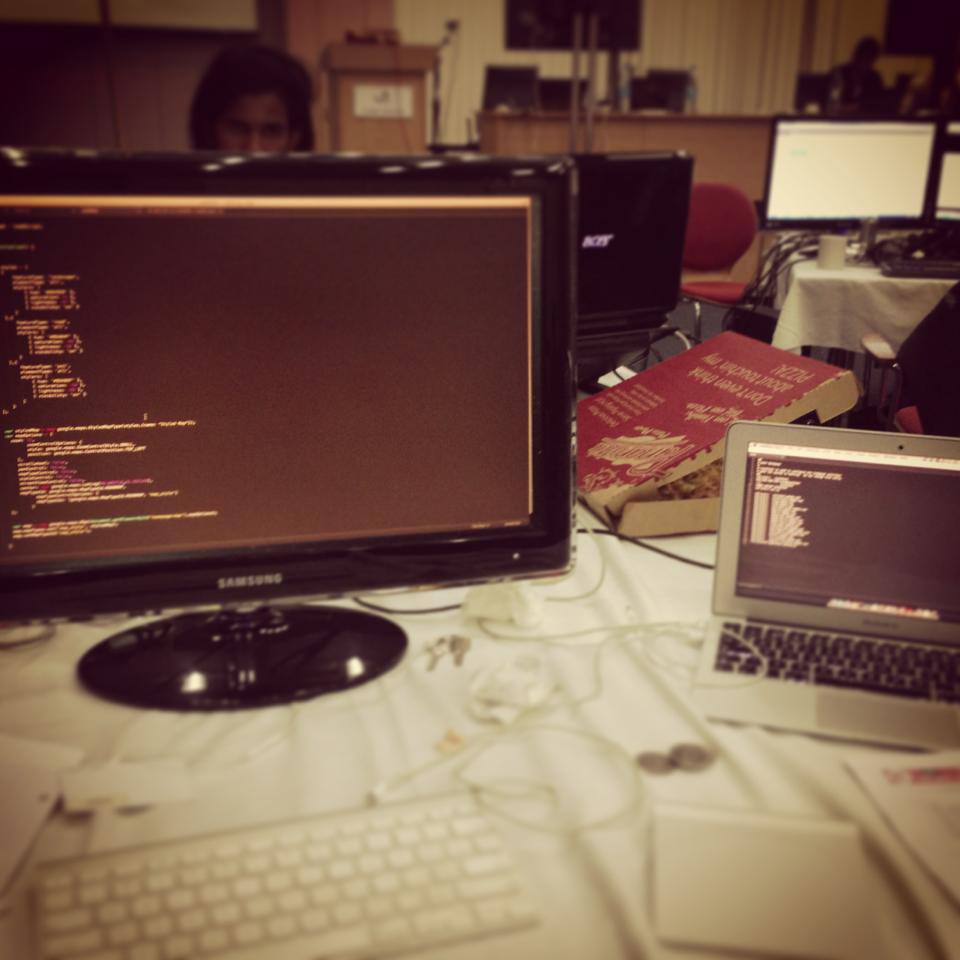 We planned everything on paper before proceeding to the main design.
At about 10 PM, they added something to the topic, we had to link some other team site's to ours, just like a portal from our site to their and the team we were allocated was the 'Web Thugs'
After 5 hours of work, at 3:08 AM the whole thing was starting to merge together, meaning the integration to front-end and it was our luck that everything went fine, no buggy div or element bugging with Drupal,
With the help of some Redbull, we managed to stay awake and working. At 7.30 AM, breakfast was served. Whoever wanted coffee, tea or bread were readily available in the lounge.
In between, the uploading to the server started while we were still fighting with the fonts. (Rules said that we had to start before 10 AM to avoid issues at last)
And now came another big issue, feeding data to the website which was another headache and it was about 11 AM that we practically ended with everything but one thing remained pending, the API which Yusuf coded for the Web thugs, which they literally failed to add to their site.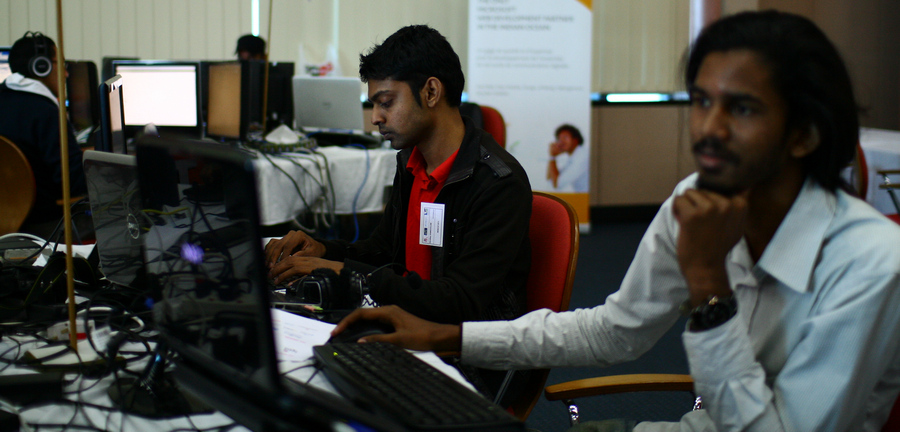 Time's UP ! At exactly noon, they asked us to kindly leave the conference room and have some fresh air !
Lastly, we had a presentation with a 800 by 600 projector which literally made our 24 hour non-stop fight a waste of time.
Our site — Olympia
Live: paperboat.fluxy.net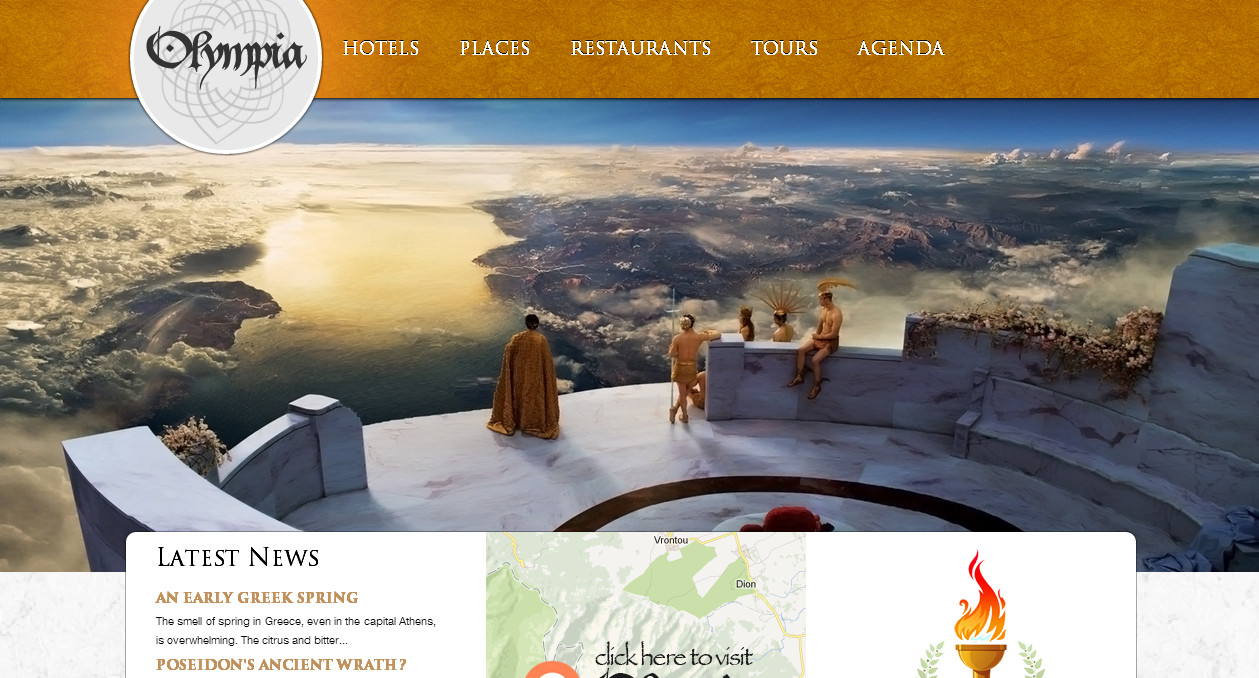 The Fun Part
I assume that you all know what templates are, readily designed for instant usage. So, Web Thugs, the famous company named "CERIDIAN" and Elite Business School used templates. We, as professionals kept working as for 24 hours and other team present copied stuffs and won? Where's the damn logic?
Ceridian: Timeline Portfolio
Web Thugs: Range Rover Evoque Special Edition
Elite Business School: Skullcandy Supreme Sound
2013. Should we really cater for 800 x 600 resolution or look forward for more important matters ?
The important part of the post, should we really do this? You imagine yourself, striving by every means till the last second and by the end, they give you a 800 by 600 to present your website? Where you have a panel of juries which I believe are really bad at evaluating.
If the jury panel were so ethical and professional, they should have at least visit the teams personally on their corresponding PC's or device to evaluate the whole site.
You are given 8 minutes to present your website, explaining all it's features including 3 minutes for jury questions.
Just as the presentation went through, we panicked with everything was distorted. Everything.
Next thing, if a certain company is participating and also sponsors for the event, you are allowed to send your own jury to be part of jury panel. This isn't really fair I guess.
Just to point out a few things more, some companies lied that their site being 'responsive'. E.g CERIDIAN. Where we actually tested all websites on an iPhone and tablet too. And, found out that few were responsive.
Even Extension Interactive's website wasn't responsive, though I betted on them to win.
Back to main topic, We know that we apparently disregarded the fact that 800 by 600 are still there but in today world, it's a very old thing. I leave this part to you.
The Winner of the Event
Esokia.
Copyright to
Yashvin Awootar
To recap a bit, we all had a really intense debate on Yashvin's blog lately with Esokia developers, which you might have a look too.
My personal point of view is that, Esokia shouldn't have won and one more thing, I NEVER said that 'we' should have won. I betted on either FRCI and Extension Interactive to be the winner since their site were good from a developer point of view.
So, to start this part, the developers told us that their said was really professional and were bound to win.
They already configured their .htaccess to prevent further access to their website, hence, this is why we can't take off errors from their site.
Anyways, if you assess the site from the image above, you can clearly see that it truly lack professionalism and truly doesn't conform with today's standard.
When I first saw the site, it had big social icons and big static elements. Nothing special about the site.
The only thing which differentiate them from us was their presentation since they had a french guy in their team 🙂 He's bound to be good of course since it's his native language.
I personally don't have anything against him, but rather with the "way they evaluate" the websites.
Things I appreciated
The connection speed by Orange Mauritius during the event.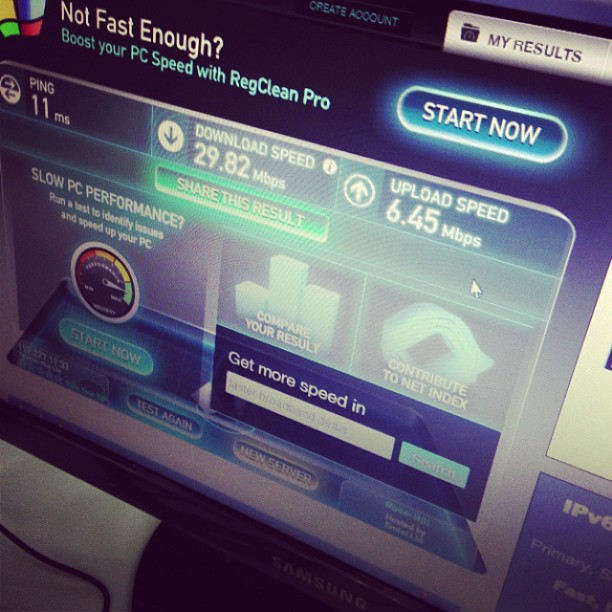 There are still lots of things to be added which I didn't(I'll add later of course)
We all left home before 7.30 AM to reach there and got back home the next day after 5 PM due to the press conference held by the ICT Minister, and event closure who really took our time though we were tired as hell. Approximately 34+ hours 🙂
Last but not least, we did contact the organisers but they truly didn't care, they kept saying come to WebCup 2014 and we might bring in the change. Sure thing, I'll prepare a list for you people ! Expect us 🙂
Courtesy
Yusuf Satar
And all those who supported us 🙂
Some snaps of the event.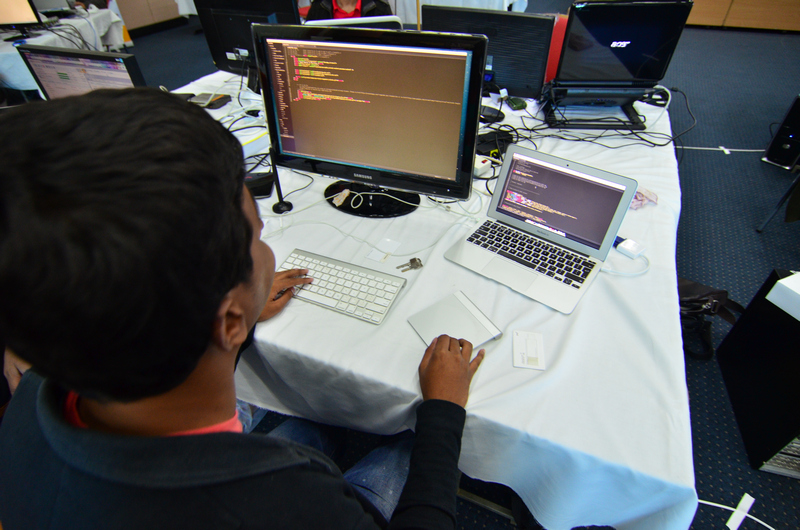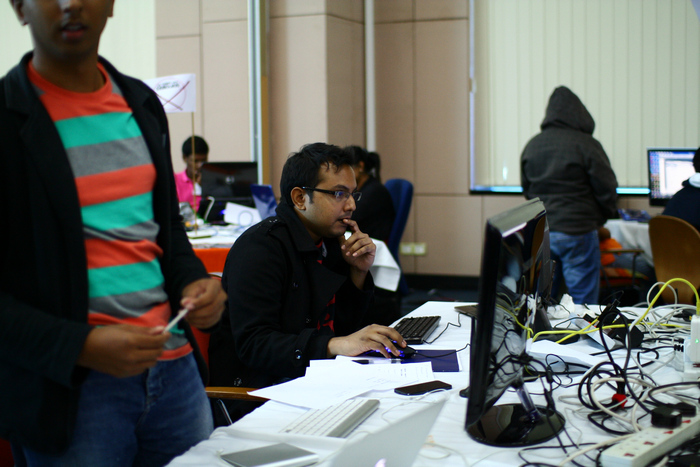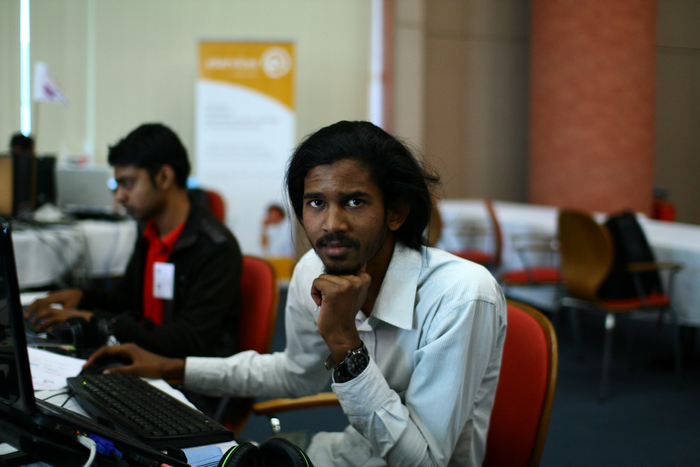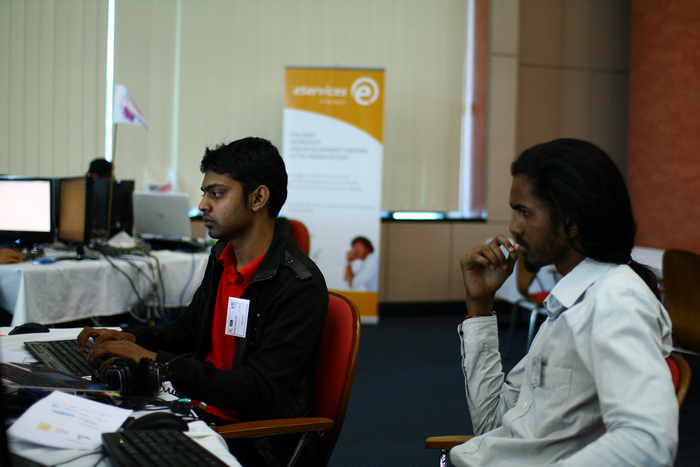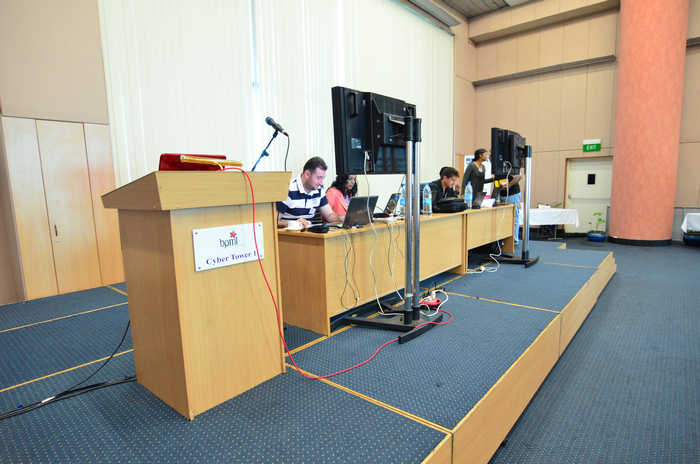 Yashvin's article: Qu'en pensez vous du #WebCup 2013 Maurice?